The following selections are paired based on some apparent conceptual properties. They differ significantly in their communities of origin, and in the modes of engagement the audience applies based on conceptions of high and low culture.
Suicide Machines by Thijs Rijkers (2014)
"My latest Suicide Machine which destroys itself using sandblasting sand. It slowly poors sand into its own gearbox which then grinds the gears until they are completely worn out."
Self Destructing Washing Machine Epic by Aussie50 (2011)
"Don't try this at home! – Motor Direct powered with a Yamabishi 10A Variac at 300V max. amp meter barely hit 6 amps at max load! Concrete counterweights and good spare parts were removed from this before doing this test :D"
---
The Coming Insurrection by The Invisible Committee (2008)
"Thirty years of 'crisis,' mass unemployment, and flagging growth, and they still want us to believe in the economy… We have to see that the economy is itself the crisis."
This text and its anonymous authors have been making waves in Europe and the United States, with pundits such as Glenn Beck describing it as a leftist manual for wonton destruction. Its authors claim that it is simply a roadmap for the inevitable collapse of consumer capitalism.
Greetings Fellow Alienated Subject of Late Capitalism by Sam Lavigne (2015)
This is part of a larger body of work (see link below), in which Lavigne offers several cynical antidotes and observations to the symptoms of late capital.
http://greetingsfellowalienatedsubjectoflatecapitalism.com/
---
Children of Men by Alfonso Cuaron (2006)
Both of these projects interrogate the future by extrapolating our present circumstances. Cuaron's film is perhaps the best dystopian film since Metropolis, focusing on the logical conclusion of state surveillance, anti-immigration, the destruction of the environment, and the policing of female bodies.
Hari Kondabolu Standup (2011)
In contrast to Cuaron's dramatic futurism, Hari uses humor to intervene on the white supremacist project; The year 2042 alludes to the year in which "immigrants will be the majority" in America (Hari points out the irrational nature of this statement in another bit)
---
Flags by Sara Rahbar (2005-2013)
Born in Tehran in 1976, Rahbar emigrated to America to escape the rise of totalitarianism in Iran. After experiencing the violent aspects of nationalism in Iran, and then experiencing the challenges of being an immigrant in the United States, her work began to focus on the concept of nationalism. These flags call attention to the construction of nationalism while
Americlap by BulchyC (2013)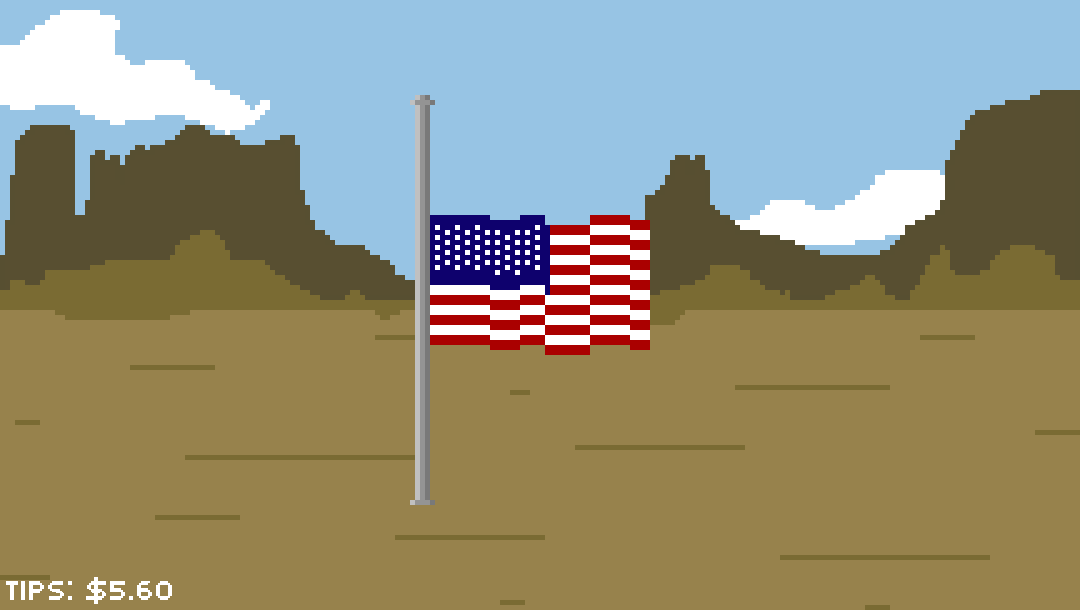 Download Americlap